Million Dollar Startup is a unique reality-show type podcast series where fintech startups battle for a 1M$ investment opportunity. Subscribe to the MDS podcast to follow entrepreneurs looking to make an impact on the industry & listen to star mentors and VCs advise them on their business.
Episode 1 – The Selection Starts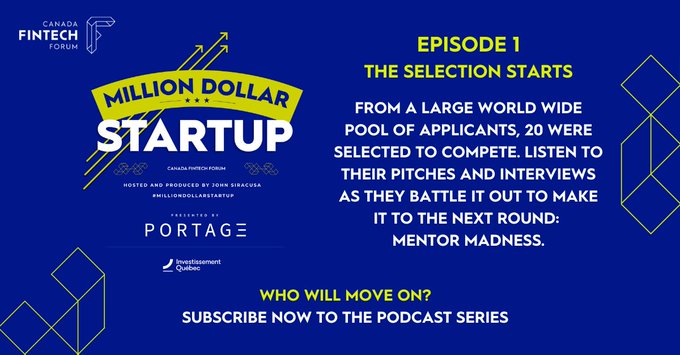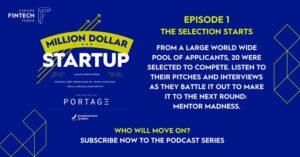 In this episode you'll meet the fintech founders who were selected from a large world wide pool of applicants to compete in the Million Dollar Startup pitch competition. These founders will then pitch the investment committee and answer tough & direct follow up questions in hopes of being selected to be 1 of the 10 teams to continue on to the next selection round: Mentor Madness.
Episode 2 – Mentor Madness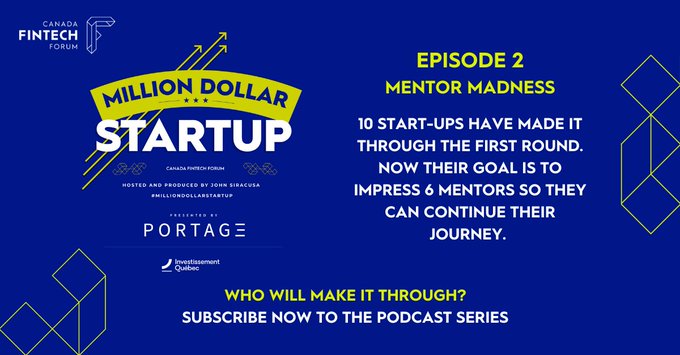 Find out which 10 founders are chosen to move on to the next round by the M$S investment committee and follow them during Mentor Madness as they pitch in front of 6 mentors in hopes to be recruited by one of them.
Episode 3 – Thousand Mile Journey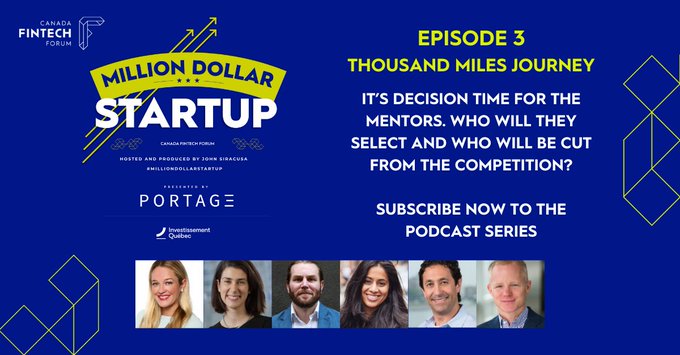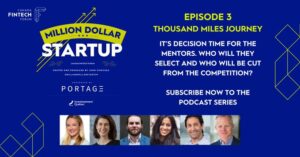 In this episode the 6 mentors will select the teams they'll work with. Each team can only have 1 mentor, so, the 4 teams who fail to recruit a mentor will be eliminated. Find out who will connect and who will go home.
Episode 4 – Network Effects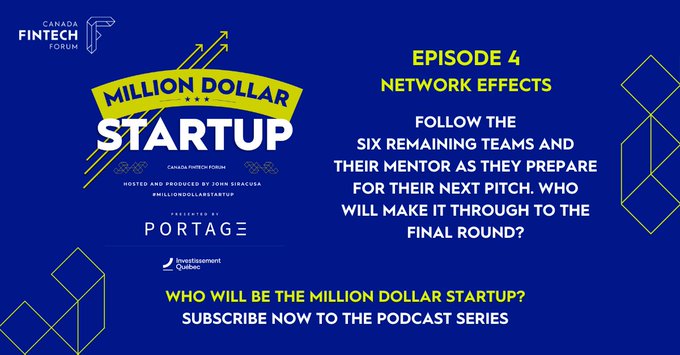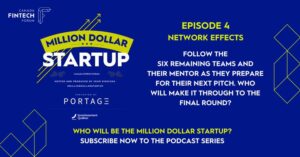 In this episode the 6 remaining founders prepare for the next round of selection with their newly recruited mentors during the investment principal round. The mentors will assess their teams strengths and shortcomings making recommendations on what to improve helping their teams improve their chances of making it to the end of M$S.
Episode 5- Principal Selection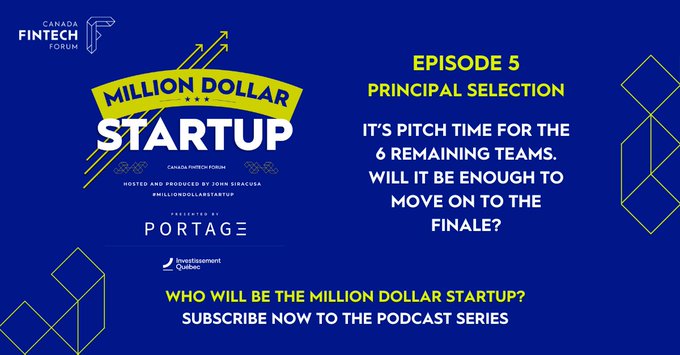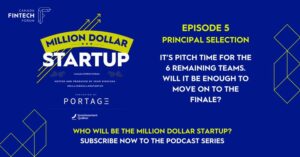 Listen to the 6 remaining founders pitch the M$S Investment Principal committee in hopes to secure a spot on the final round and earn the chance to pitch the M$S VC judges in the investment round as they get one step closer to becoming the Million Dollar Startup.
Episode 6 – Investment Round (Season Finale)
This episode marks the conclusion for season 1 of M$S where the winner will be chosen and the Million dollar investment will be made. It was an emotional journey as the final 3 founders pitch the 6 judges composing the M$S VC panel in hopes to win this contest and become the winner to secure a million dollar investment from Portag3.